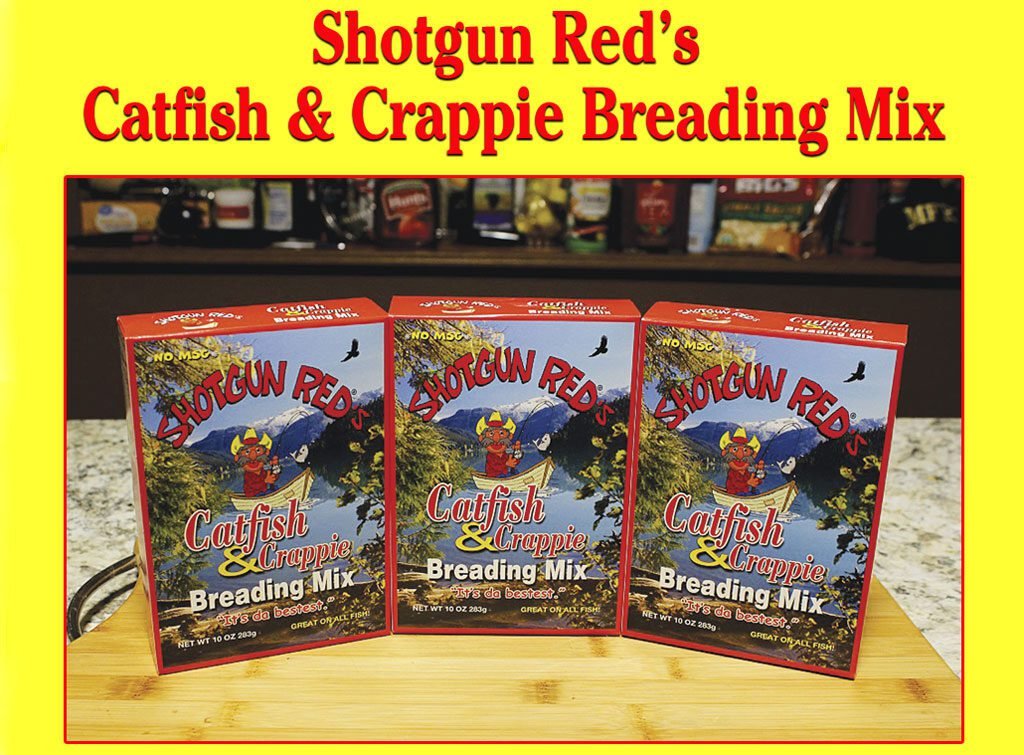 You get 3 boxes of Shotgun Red's Catfish & Crappie Breading Mix
for only $19.95
(Shipping & Handling is Free)

That's enough breading to coat over 18 pounds of your favorite Fish & Seafood!
It took us over 2 years to develop, and it has 16 different ingredients! 
Shotgun Red's Catfish & Crappie Breading mix is great on all fresh fish:
Catfish, Crappie, Sunfish, Walleye, Bass, Perch, and Trout.
Boat won't start? Head to the store and get some Tilapia, Flounder or Shrimp.
Wait until you try it on chicken wings, pork chops, even fried green tomatoes.
We offer a 100% "no questions-asked guarantee." 
Try just one box.
If it is not the best breading you have ever tasted, 
return the other two boxes, and we will send you a full refund!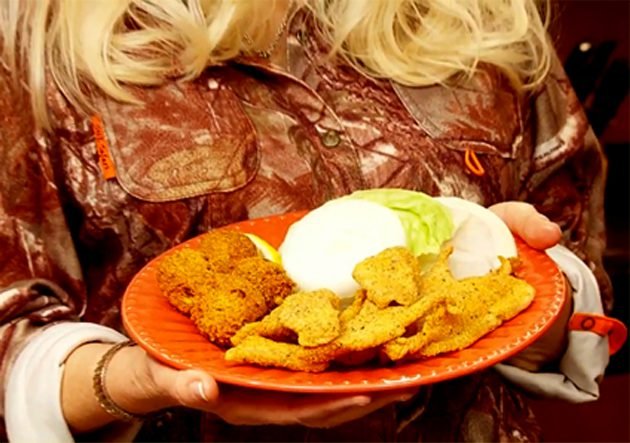 Order online using your credit or debit card securely on PayPal.

Click on "Buy Now."